Protect your investment and your budget with Fischione Instruments' preventive maintenance program. Fischione Instruments offers annual preventive maintenance services for ion beam preparation products. A preventive maintenance program reduces the risk of unexpected repair costs and instrument downtime. Annual preventive maintenance is performed on site or at Fischione Instruments' Export, PA factory.

Service contract benefits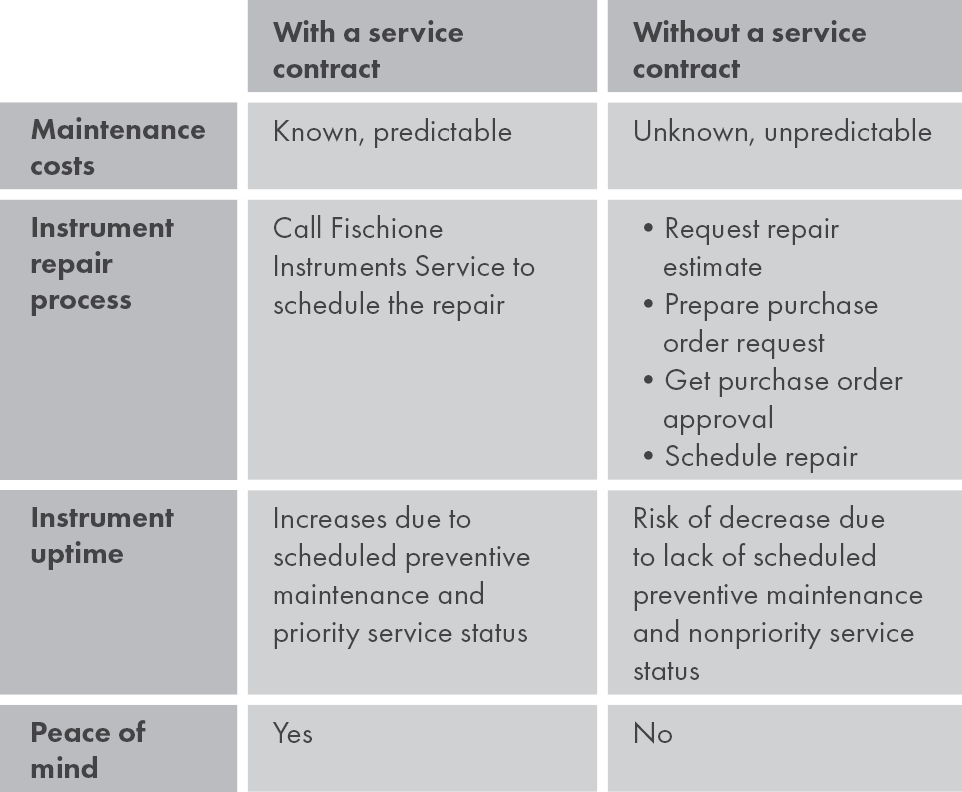 Program descriptions
Preventive maintenance programs are available for most Fischione Instruments ion mills. Click on the link below to view the details of the program for your specific ion mill.
Concentrated ion beam mills
Model 1040 NanoMill® TEM specimen preparation system
Model 1080 PicoMill® TEM specimen preparation system
Broad ion beam mills
Model 1051 TEM Mill
Model 1061 SEM Mill
Model 1062 TrionMill
Broad ion beam mills
Model 1050 TEM Mill
Model 1060 SEM Mill